8 Channel LED Stacker tautic
A Convenient little board with a 74HC595 Shift Register and resistor pack.
Description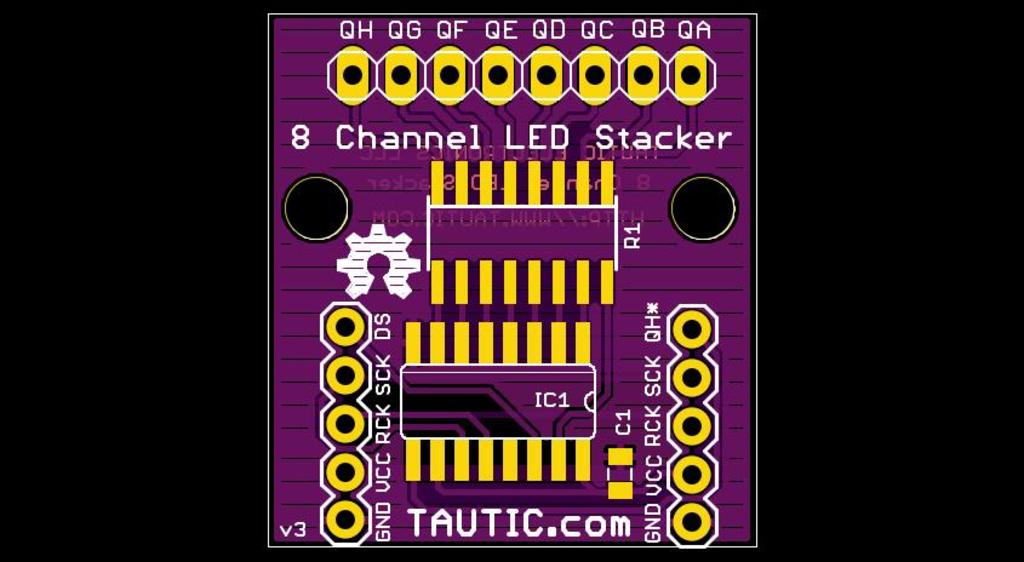 Stack these end to end to add extra outputs to drive LEDs. Each board has a 74HC595 shift register and a SOIC16 resistor network package. The boards are stackable end to end as well so you can add more outputs to your project as necessary.
Schematic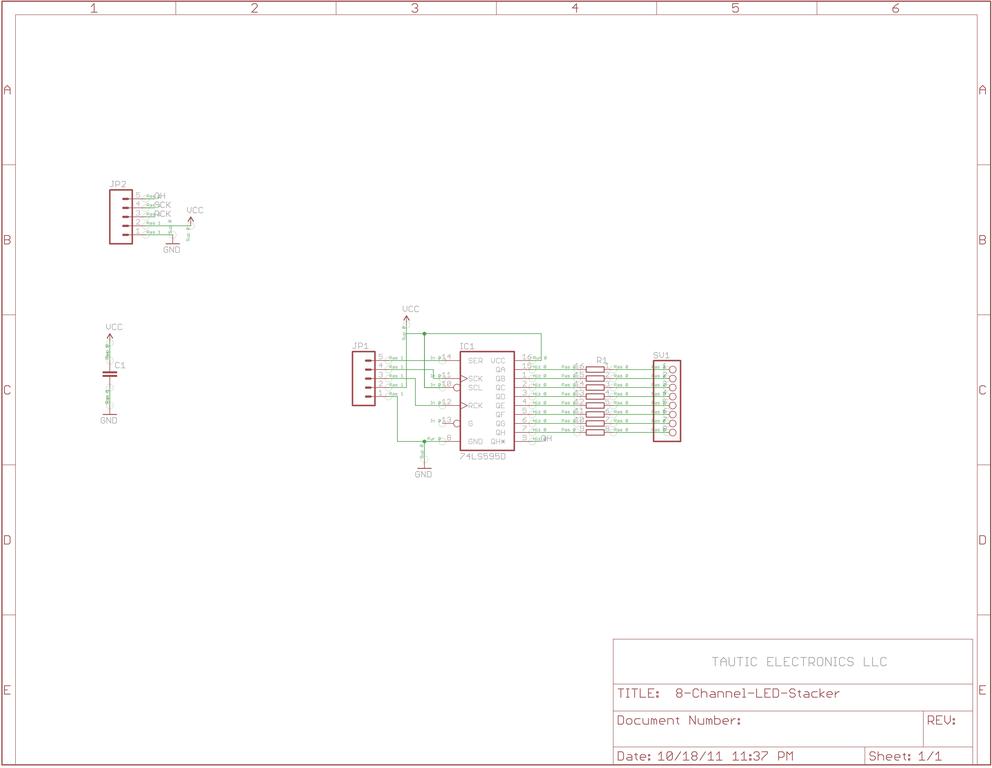 Board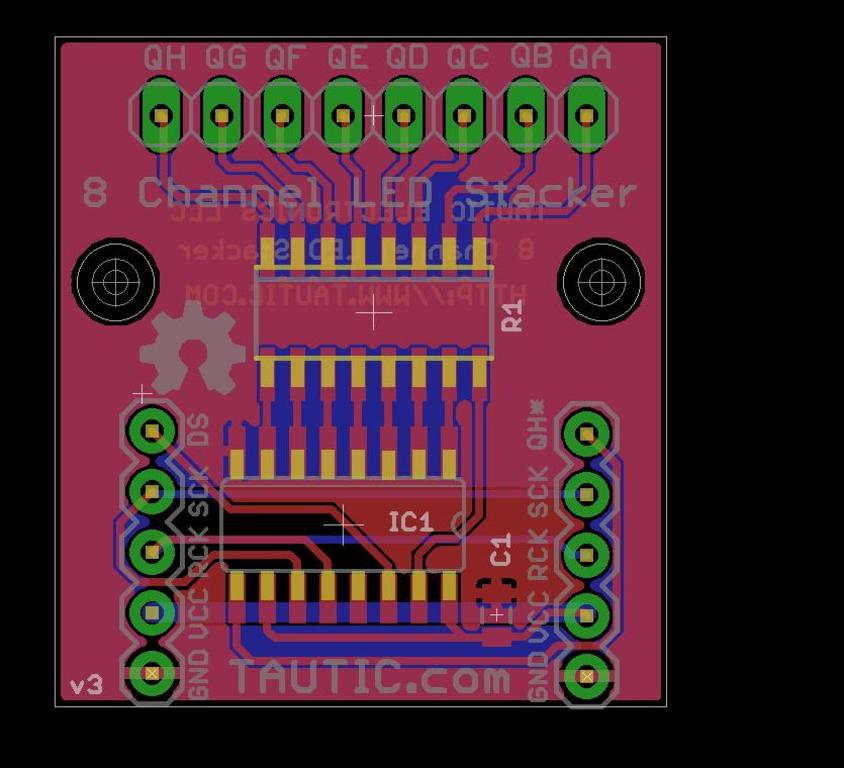 Bill of Materials
| Designator | Value | Description |
| --- | --- | --- |
| C1 | | Capacitor |
| IC1 | 74LS595D | 8-bit SHIFT REGISTER, output latch |
| JP1 | | Header 5 |
| JP2 | | Header 5 |
| R1 | | BOURNS RESISTOR NETWORK |
| SV1 | | PIN HEADER |
[JSON]